Former Fox News reporter calls for people to be jailed for 'misinformation' as they attacked Tucker Carlson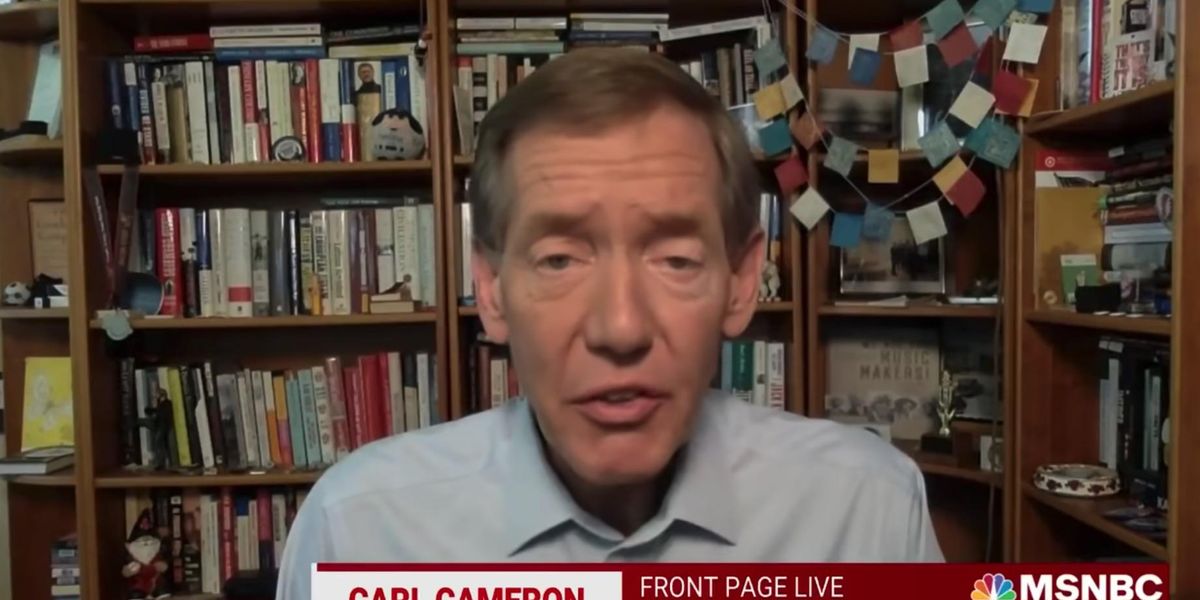 Journalist Carl Cameron has been a staple of Fox News political reporting for more than two decades. He left Fox News in 2017 after joining the network when it was founded.
Now Cameron allegedly thinks some of the network's talent should be jailed for spreading alleged "misinformation."
Wait what?
During an interview on MSNBC, Cameron praised President Joe Biden's divisive speech in Buffalo (in which he attacked Republicans) and claimed – without evidence – that Republicans are the "purveyors" of misinformation.
In fact, the problem is so serious that Cameron wants the alleged culprit jailed.
"I think the president has done a great job. I wish he had done it a lot sooner, and we need a lot more from the left and the middle, and we have to be careful because the Republicans have become the purveyors of disinformation, and when our two-party system is broken like that, democracy is in serious trouble," Cameron said.
"It's time to start doing things and maybe take names and put people in jail," he said.
Later in the interview, MSNBC host Nicolle Wallace claimed without evidence that Carlson's rhetoric was "the fringe of the fringe", a characterization with which Cameron seemed to agree.
"I really can't channel how Tucker believes in all of this and how the network can do that," he said.
Nothing else?
Perhaps Cameron's alarming comments should be taken with a grain of salt. After all, Cameron and Fox News seem to have some bad blood, with the network denounce it publicly A few years ago.
But Tuesday isn't the first time Cameron has used extreme rhetoric to attack Fox News.
Last summer, Cameron appeared to hit out at the network for sometimes questioning the government's narrative on COVID-19 and COVID vaccines.
"It's not news. It's gaslighting. It's propaganda," Cameron said on CNNadding that "anyone" who questioned or disputed the government's narrative was "putting people's lives at risk and could kill them".