Injured Fox News reporter Benjamin Hall in Ukraine provides update: 'Damn Lucky'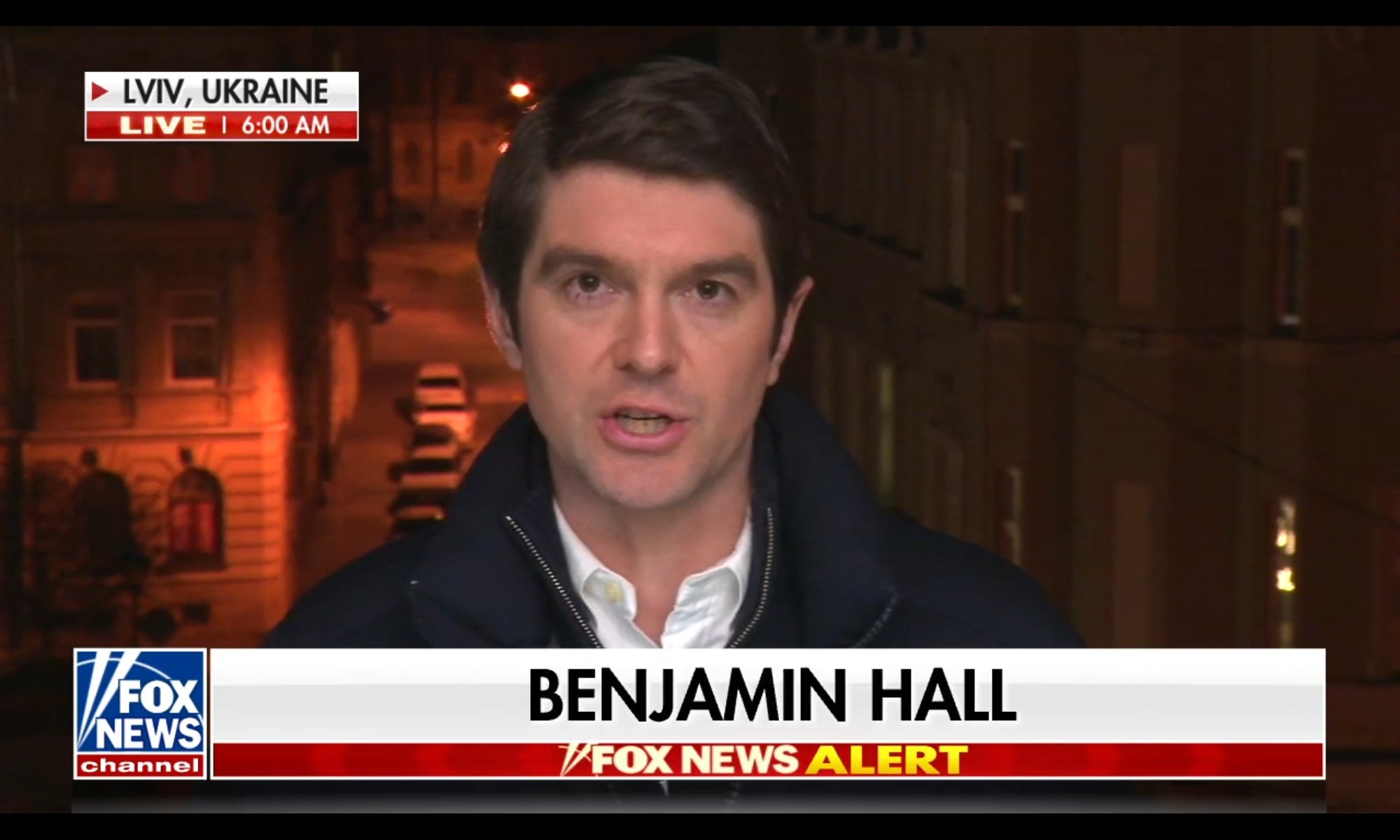 Fox News reporter Benjamin Hall said he felt "very lucky" to have survived a bombing in kyiv that killed two other people he worked with.
In a tweet from the hospital on Thursday, the 39-year-old British journalist shared a picture of himself with a blindfold on, saying he felt "very lucky to still be here".
"To sum it up, I lost half a leg on one side and a foot on the other," he said.
"One hand is being put together, one eye is broken and my hearing is pretty amazing… but overall I feel so damn lucky to be here – and it's the people who got me there. brought here that are amazing."
Hall and his team were reporting from Horenka, on the outskirts of kyiv, when the vehicle they were traveling in was hit by Russian shelling on March 24.
Ukrainian producer Oleksandra "Sasha" Kuvshynova, 24, and Irish cameraman Pierre Zakrzewski, 55, died at the scene, while Hall was taken to a hospital in Ukraine.
"It's been over three weeks since the attack in Ukraine and I wanted to start sharing it all," Hall wrote in his first update.
"But first I must pay tribute to my colleagues Pierre and Sasha who did not come that day.
"Pierre and I traveled the world together, working was his joy and his joy was contagious. RIP."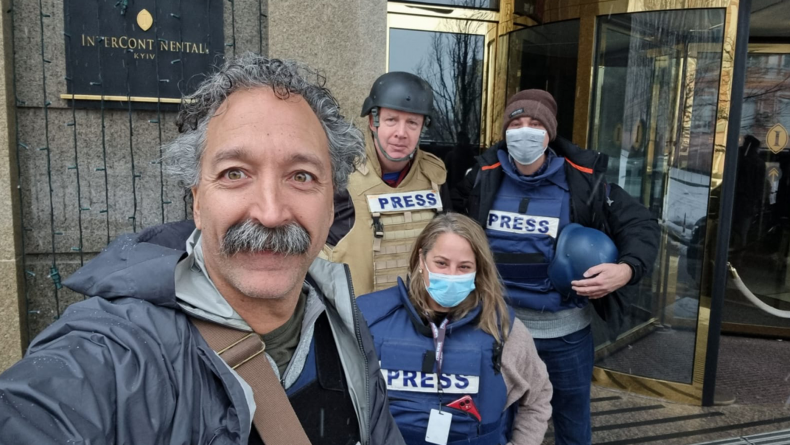 Fox News released few details about the circumstances of the attack which injured Hall and killed Zakrzewski and Kuvshynova.
In a statement released the day of the incident, Fox News CEO Suzanne Scott said: "Earlier today, our correspondent Benjamin Hall was injured while collecting news outside of Kyiv in Ukraine.
"We have minimal details at this time. Ben is hospitalized and our teams on the ground are working to gather additional information as the situation rapidly evolves. The safety of our entire team of journalists in Ukraine and the surrounding areas is our top priority and of utmost importance."
Fox later released another statement confirming the death of Kuvshynova, who worked as a fixer for Fox News correspondents in Ukraine. Scott called her "incredibly talented".
The channel announced Zakrzewski's death a day after the incident. Announcing his death live, Fox News anchor Bill Hemmer called the 55-year-old war correspondent "an absolute legend", while Fox News anchor John Roberts tweeted his condolences calling Zakrzewski " absolute treasure".
A funeral service for Zakrzewski was held in Dublin on March 29.
A day before the bombing that killed Zakrzewski and Kuvshynova, journalist Brent Renaud was shot dead by Russian forces in Irpin while on a mission to WEATHER magazine. Two other journalists were injured and taken to hospital.
At least six journalists have reportedly been killed in Ukraine since the start of the war.
Update 08/04/22, 03:11 ET: This article has been updated with additional and background information.