What is Lyme disease? KTVU News reporter Leslie Griffith revealed the reason for her death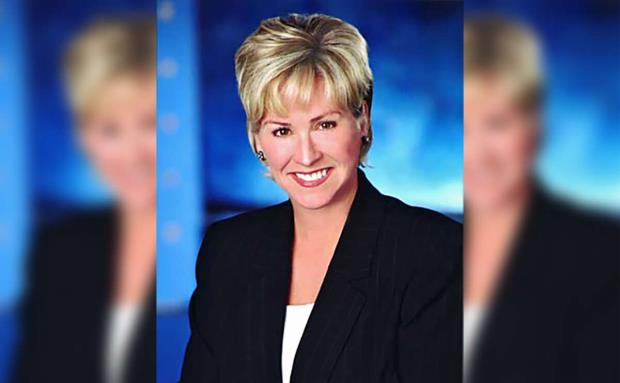 Emmy-winning television journalist Leslie Griffith, who is well acclaimed for her show The Ten O'clock News on KTVU Channel 2, has died aged 66 in Lake Chapala, Mexico, where she lived.
The reason for her death is associated with Lyme disease after she was bitten by a tick while staying in Oregon in 2015.
But what is the disease that claimed Griffith's life?
Lyme disease:
Lyme disease is the most common vector-borne disease in the United States. The disease is caused by the bacterium Borrelia Burgdorferi. It is transmitted to humans through the bite of infected blacklegged ticks. The one who bit the veteran journalist.
Symptoms of the life-threatening condition include fever, headache, fatigue, and a characteristic skin rash called erythema migraine. If left untreated, the disease can spread to the joints, heart, and nervous system, and even lead to death.
Lyme disease is diagnosed based on symptoms, physical signs that appear on the body, and the possibility of exposure to infected ticks. With early stage Lyme disease, you will take antibiotics for about 10 days to 3 weeks.
The most common are amoxicillin, cefuroxime and doxycycline. Antibiotics will almost always cure your infection. If they don't, the deceased could be given further antibiotics by mouth or by injection.
If your Lyme is in the late stage, the doctor may give the patient antibiotics either by mouth or by injection. If this causes arthritis, the affected person will need to undergo treatment for arthritis.
Ellen DeGeneres responds to her ex-girlfriend Anne Heche's fatal car accident, saying "I don't want anyone…"
The famous television journalist Griffith was born in Texas. She began her professional career as a reporter for the Associated Press and the Denver Post. She started her journalistic journey with KUTV in 1994 and stayed with the channel until 2006.
Wishes and condolences poured in from all quarters following the death of the veteran journalist.
"It hurts my heart," wrote CNN correspondent Sara Sinder. "She had such a wild and wonderful personality. She championed good reporting many times. She defended me on occasion too. She was a force of nature."
"Leslie Griffith was a consummate professional," wrote KTVU reporter Greg Liggins. "During my first stint at @KTVU in the 90s, my first chance to sit on the anchor desk was to fill in for Leslie, who then anchored solo on the weekends. Those were big shoes fill!"
"As a reporter, she led with a passion for the craft, for getting the story, for pursuing what's right," wrote Sasaki, who is now the public information officer for the United School District. Oakland, in an email to SFGATE.
"Her interest in animal welfare is the most striking example of this, as she has worked for years to bring to light the mistreatment of elephants in circuses and elsewhere."